WEYMOUTH AND DORSET MUSIC FESTIVAL 2018
Sat. 3rd March at BUDMOUTH COLLEGE
The Festival is still on despite the bad weather, so please come along if you can!
We have changed our name and the Weymouth Music Festival is now the Weymouth and Dorset Music Festival, to reflect the wide area from which our entrants are drawn.  We have even had entrants from as far afield as Devon and Somerset!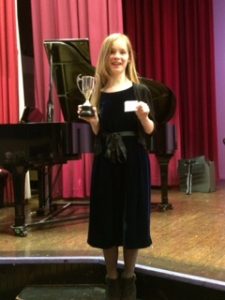 The Weymouth and Dorset Music Festival is a non-competitive festival open to all musicians of all ages and abilities. Entrants have the rare opportunity to perform their music in front of an audience – many for the first time – and get feedback from a highly qualified and friendly adjudicator.
This year, for the first time, we have free taster sessions in Alexander Technique.  Enquire at the Reception Desk if you would like to take part.
The Festival provides a whole day of music, from 9am through till 5.00pm and it would be great to have an audience for our young (and not so young) performers.
Please come along and support our local music-makers!  Light refreshments will be available.  Programmes can be ordered in advance, online, at a discount price, until 2nd March – go to the "Apply Now" page for further details.
We're running adjudicated classes for…
The 2018 Weymouth and Dorset Music Festival's organising committee are:
| | |
| --- | --- |
| | |
| Amanda Blunt | Treasurer |
| Duncan Honeybourne | Artistic Advisor |
| Janet Ferrett | Founder |
| David Chitson | Committee Member |
| Marilyn Mackenzie | Committee Member |
| Geoff Garnett | Committee Member |
| Pia Kruithof | Membership Secretary |
| Sarah Willmer | Committee Member |
| Millie Frost | Committee Member |